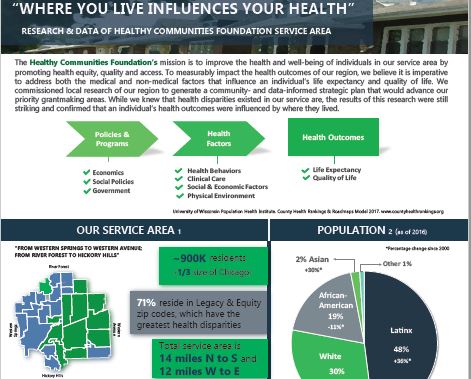 20 Dec

Where You Live Influences Your Health

To prepare our community- and data-informed Strategic Plan, we commissioned local research of our region earlier this year to better understand its demographics and overall state of health. Before the research was conducted, we knew that health disparities existed between communities but the research results were nonetheless striking and confirmed that one's health outcomes are influenced by where one lives.

Take a look at our infographic on our "Research and Data" page which summarizes the highlights of this research, sheds light on the changing demographics of our region and shows the health disparities that exist from one community to the next. With this knowledge in hand, we can work with our grantee partners to achieve health equity and improve health access and outcomes in our region.