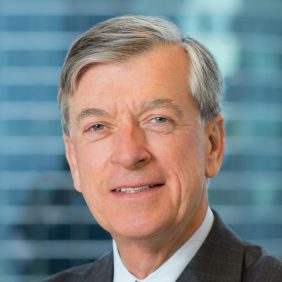 Charles W. Mulaney JR. is a corporate lawyer representing public and private corporations and investment banks. He has lectured at Northwestern, University of Chicago and Duke law schools.
He serves in board leadership roles with Catholic Charities of Chicago (past Chairman), The Midtown Educational Foundation (past Chairman) and Catholic Relief Services.
He grew up in Oak Park, Illinois.