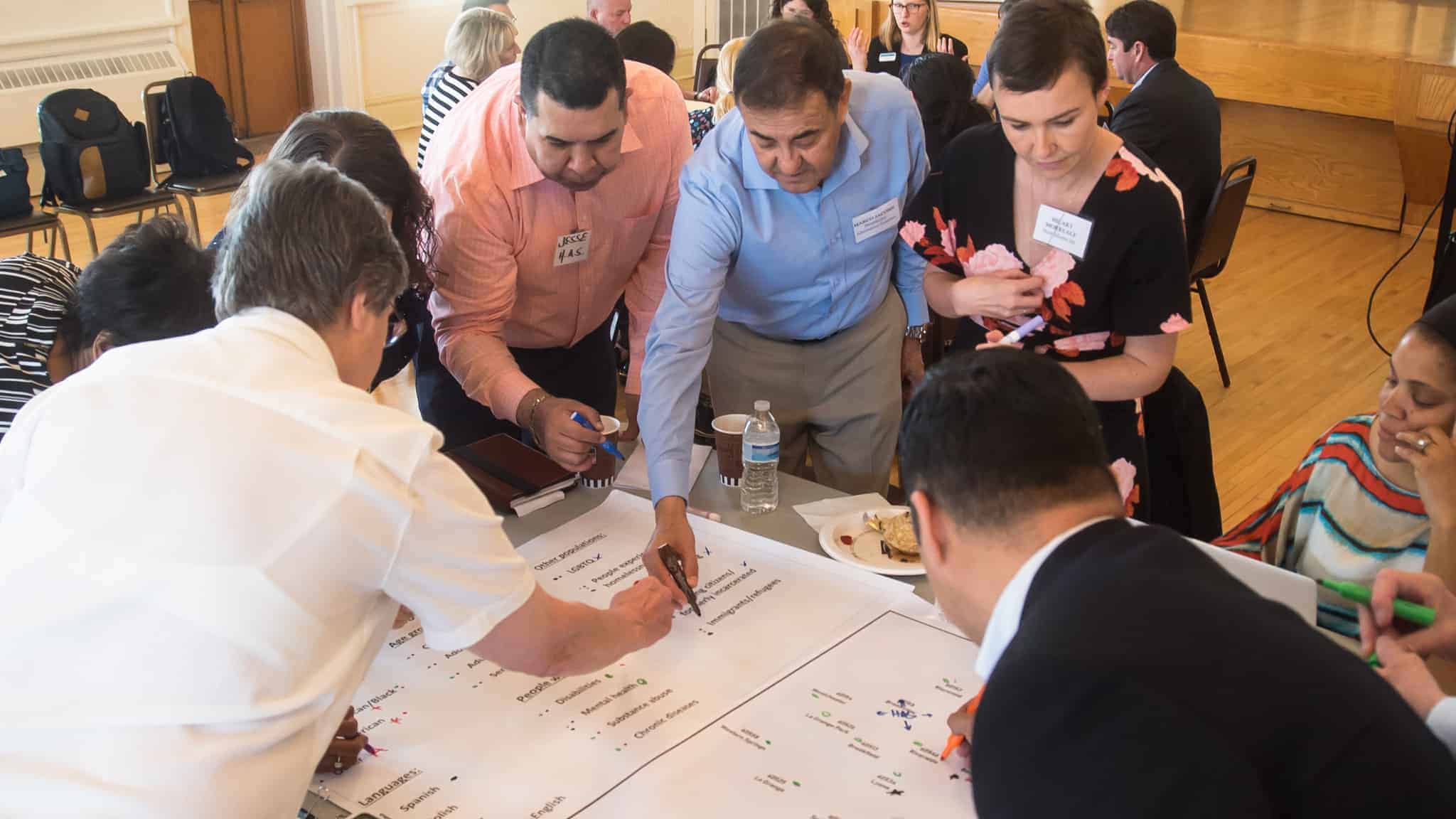 15 May

Community Providers Offer Experience, Wisdom & Insights to Strategic Planning Process

Last week the Healthy Communities Foundation (HCF) convened two community stakeholder forums as part of its strategic planning process. We are grateful to the over eighty community leaders who took time to share their experience, wisdom, insights and ideas with us and with one another.

The purpose of the strategic plan is to define a clear and compelling framework to guide HCF's direction for the next several years. The strategic plan will reflect the vision and values of the foundation, and be informed by the perspectives and needs of community stakeholder agencies and residents. The foundation will be holding focus groups with community residents in the coming weeks.

In addition to qualitative input, Sinai Urban Health Institute (SUHI) conducted a quantitative assessment of the health of each of the zip codes in HCF service area. SUHI broke down the relative health of each community by 34 social determinants of health. The report, available here, illuminates how our health is influenced by where we live, learn, work and play. SUHI researchers applied the methodology used in a recent University of Wisconsin Population Health Institute study, funded by Robert Wood Johnson Foundation, that ranked social determinants of health by U.S. County. Indicators of health include variables in categories that measure the quality of life, health behaviors, insurance and access to clinical services, social and economic factors, and the physical environment. Researchers conclude that it is the combination of all of these factors, called the social determinants of health, that provide quantitative insights into the overall quality of life and length of life expectancy for residents in each community.

In the coming weeks HCF will continue to gather qualitative input to the Strategic Planning Process by holding focus groups with community residents. The strategic planning process will conclude by August 2018.