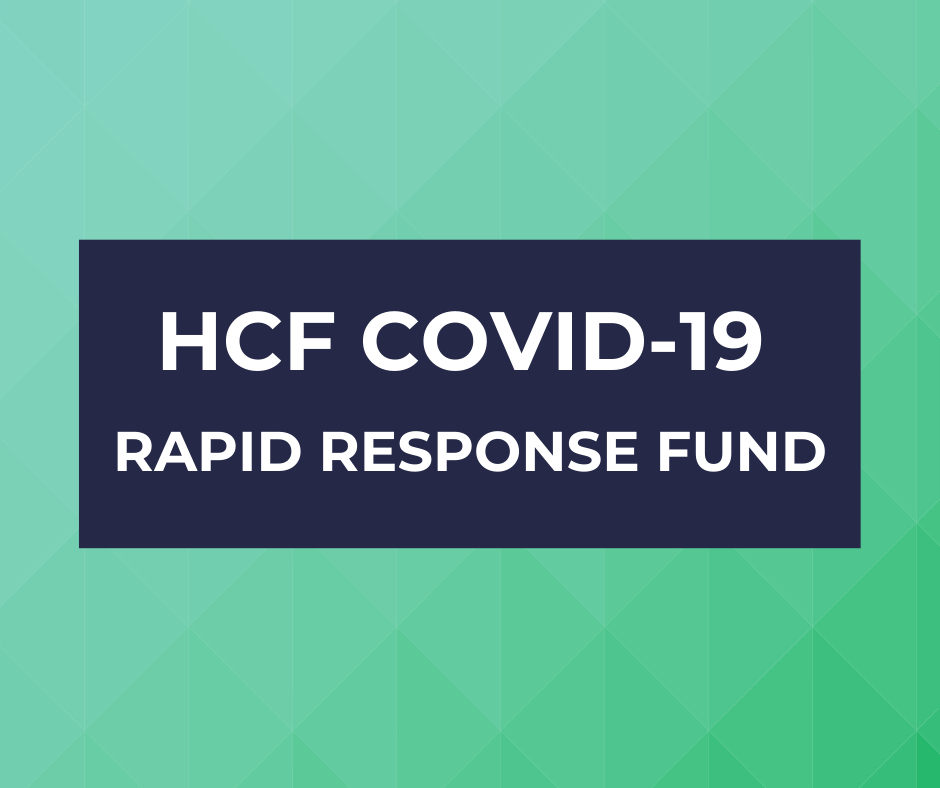 30 Apr

HCF COVID-19 Rapid Response Fund Recipients

We have seen the unfortunate and disproportionate effect of COVID-19 in our region and are bracing ourselves for its continued impact on our healthcare system, social service sector and individuals and families in our communities. Guided by our values and mission focused on health equity, access and quality, the HCF COVID-19 Rapid Response Fund was created as an immediate response to the needs of our deeply impacted communities.

Our goal for this Fund was to provide support that would make an immediate impact for current grantee partners, urgent basic needs of communities disproportionately impacted by COVID-19 and residents living in the western suburbs.

Visit our HCF COVID-19 Rapid Response Fund webpage to see the list of Fund recipients.

Read about our local collaborations, our COVID-19 response activities and COVID-19 resources you can use and share.