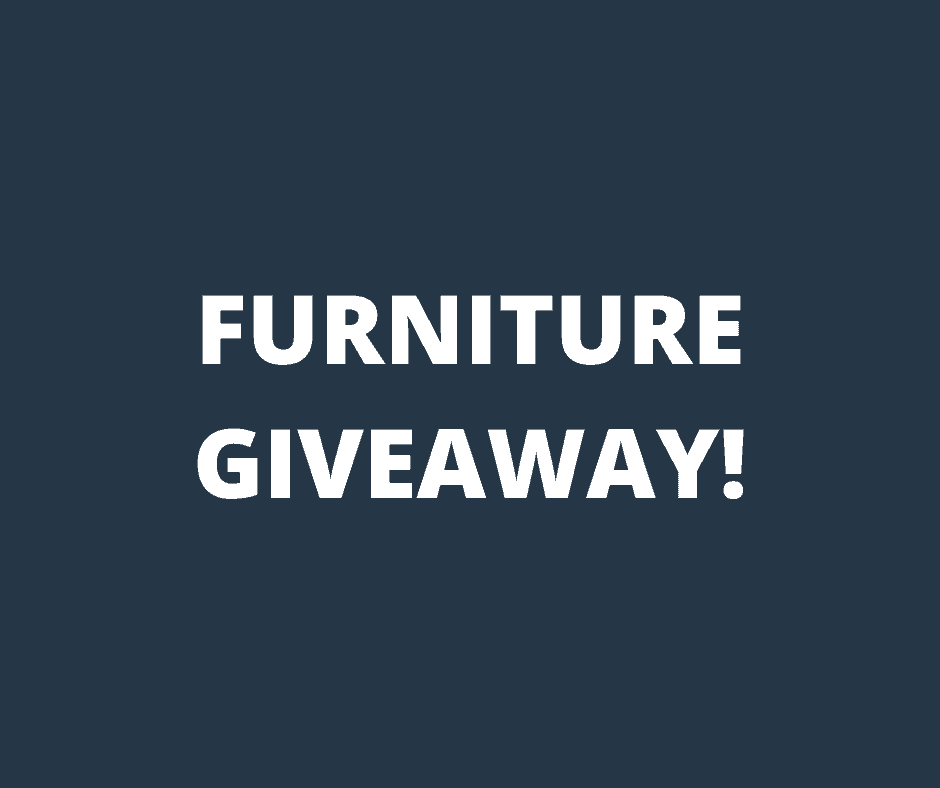 13 Dec

HCF Furniture Giveaway!

WE'RE MOVING OUT (temporarily)!

Our office will be under construction for the next few months and, as a result, we'll need to move out of our space. With that said, we will have several pieces of furniture available to give away to organizations that may need them. Please see below for a list of furniture that has not yet been claimed. We'll be updating this list through next Tuesday, December 17th!

If you are interested, please reach out to Claudia Perez at cperez@hcfdn.org or call us at (708) 443-5674.
Loveseat Couch and sofa chair
Large Desk/credenza
President's office Chairs (4)
President's Table/desk with four chairs
Coffee Table
File Cabinets 2 drawers (2)
File Cabinets 4 drawers (8)
Desks (5)
Conference Room Chairs (11)
Kitchen Chairs (4)
Kitchen table round
Various Picture Frames
Metal Shelf for storage
Sofa chairs Beige/gray (2)
Lounge Chairs (5)
Small round tables (2)
Medium Round Table
Bookcase (wood)