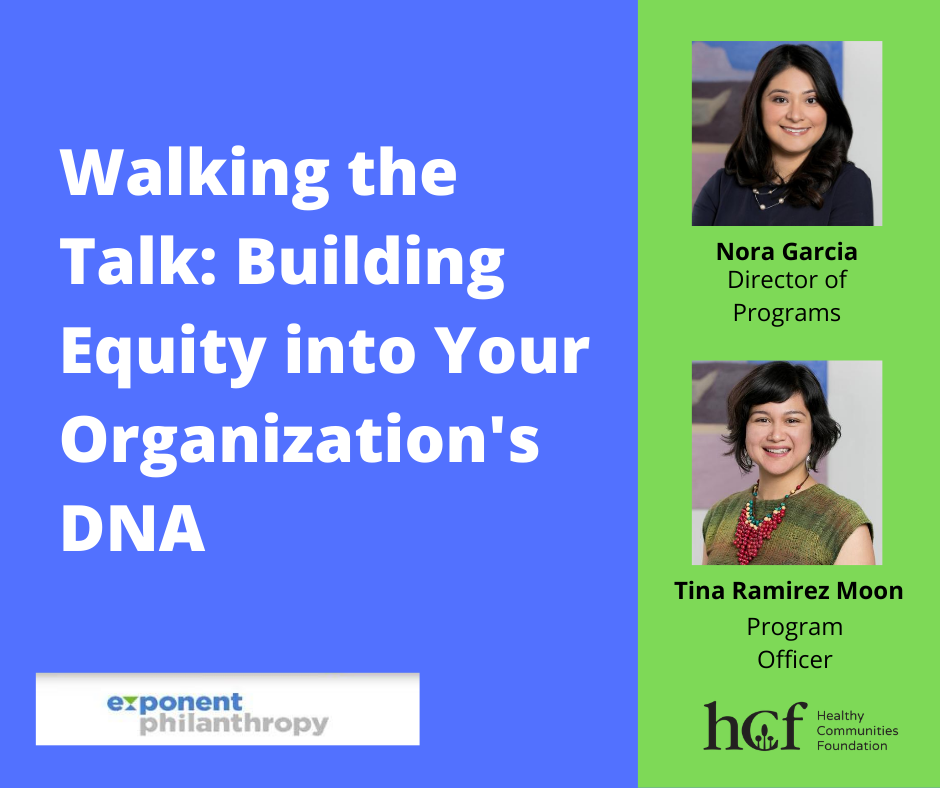 10 Aug

HCF Presents on Equity in Philanthropy

Equity is everywhere. More than ever, organizations are asked to demonstrate how they address social inequities, not just by what they do, but by who they are and how they do it. Funders are no exception. How does an organization start? How can equity be embedded in grantmaking, policies, and culture? What does "equity" really mean and why does it matter?

On July 31st, our Director of Programs, Nora Garcia, and Program Officer, Tina Ramirez Moon, presented a national webinar titled "Walking the Talk: Building Equity into Your Organization's DNA", which was hosted by Exponent Philanthropy.

While the Program team was not able to present this session in-person at Exponent Philanthropy's annual conference as previously planned, they were able to share insights and walk participants through our learning journey, as renewed health conversion foundation, towards racial equity. The team provided participants with ideas and tools that can inspire self-reflection and action towards building equity into the DNA of their organizations.