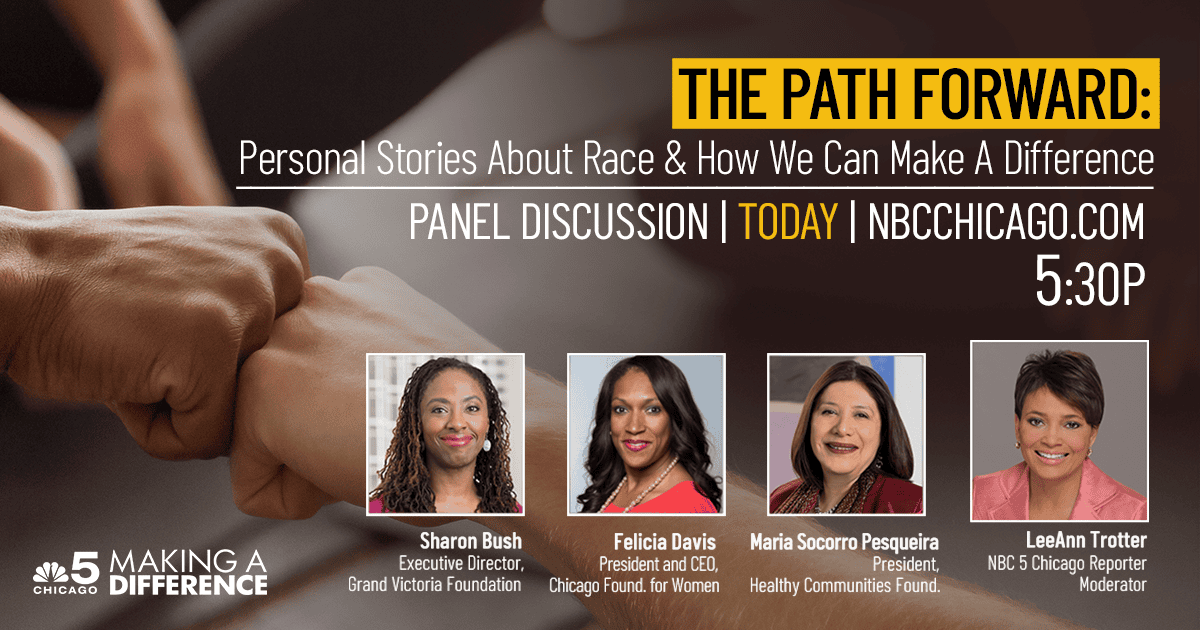 10 Sep

HCF President featured on NBC5 Chicago's "The Path Forward"

In the fifth edition of NBC5 Chicago's "The Path Forward", three female philanthropic leaders in Chicago, including our President Maria Pesqueira, share their personal stories about how they have been impacted by racism.

Watch this episode of "The Path Forward: Personal Stories About Race and How We Can Make a Difference" hosted by NBC 5 Chicago's LeeAnn Trotter and listen to the personal stories of our very own Maria Pesqueira, Sharon Bush, Executive Director of Grand Victoria Foundation, and Felicia Davis, President and CEO of Chicago Foundation for Women. They formed the group Women of Color (WOC) who issued a statement, published in Crain's Chicago Business, speaking out against anti-Black racism in light of recent police brutality and racial unrest.