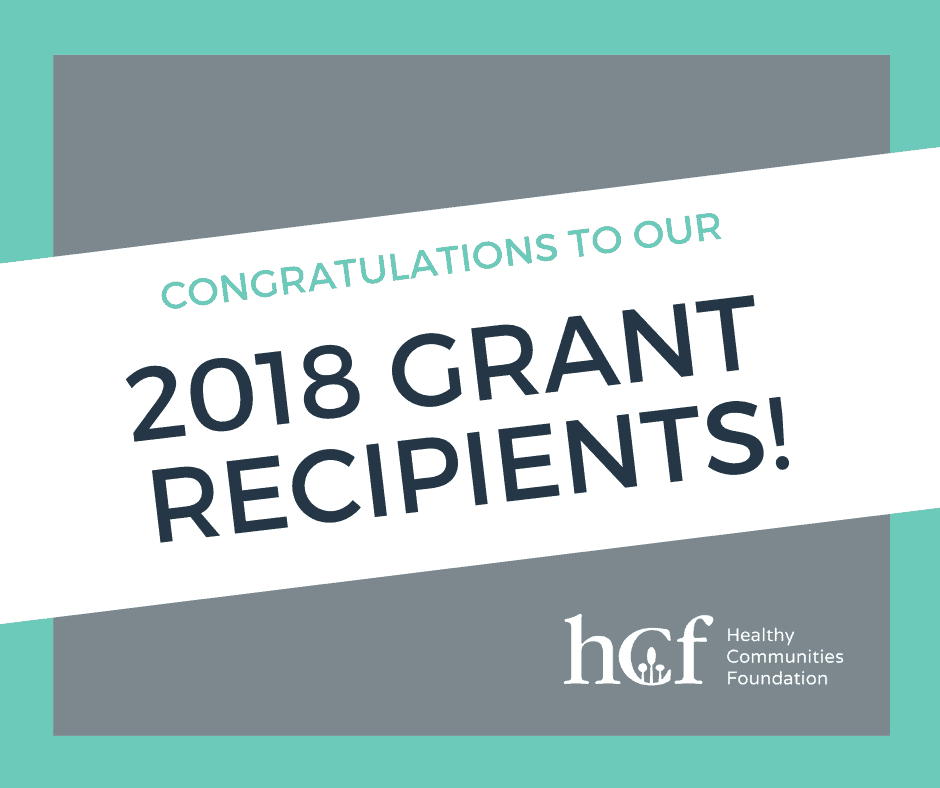 17 Dec

Healthy Communities Foundation Announces 2018 Grant Awards

Riverside, IL– The Healthy Communities Foundation (HCF) announced today 69 grant awards totaling $4,187,000 in general operating support funds for organizations that serve its 27-zip code region located in the central-west portion of Cook County, Illinois. HCF received 144 grant applications during the past grant cycle application period.

"Our 2018 HCF grant recipients play a vital role in serving the health needs of our communities and their work aligns well with the vision that our strategic plan sets forth," said HCF President Maria Pesqueira. "We are energized by the impact their efforts can have in achieving health equity, quality and access in our region. We look forward to collaborating with each of them, united under common goals and a shared vision of what healthy communities can be."

Click here to view the list of 2018 HCF grant recipients.

For more information about the 2018 Grant Cycle, please click here.

To view HCF's service region, please click here.

### 

About the Healthy Communities Foundation

Healthy Communities Foundation (HCF) is a health conversion foundation that has awarded grants since 2000. HCF seeks to measurably improve the health and well-being of individuals, families and communities in its 27-zip-code service area, located in the western suburbs of Cook County and the City of Chicago. By using health equity as an overarching principle and lens, HCF funds organizations that serve its legacy service area and zip codes with the greatest health disparities. Please visit www.hcfdn.org.