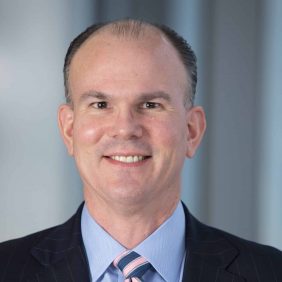 Joseph W McInerney is the Managing Executive of the Multi-Manager Solutions business which provides customized investment solutions and manager research for a wide range of institutions and family office clients.  Prior to his current position, Joseph served as Managing Director and Chief Operating Officer for the group and was responsible for the day-to-day operations and development of its infrastructure, technology, and strategy.
Joseph also served as the Senior Product Manager for alternative investments at Northern Trust.  Before joining Northern Trust, he worked as a senior bank examiner for the State of Illinois Office of Banks and Real Estate.
He holds an MBA with a concentration in finance from DePaul University and a B.A. from Northern Illinois University.
Joseph serves on the boards of Northern Trust Investments, Inc., NT Global Advisors, Inc., Canadian affiliate, as well as the Board of The Arthur Foundation and the Finance Advisory Board at DePaul University.  Volunteer activities include the Cystic Fibrosis Foundation, Save the Children and Catholic Charities of the Archdiocese of Chicago.