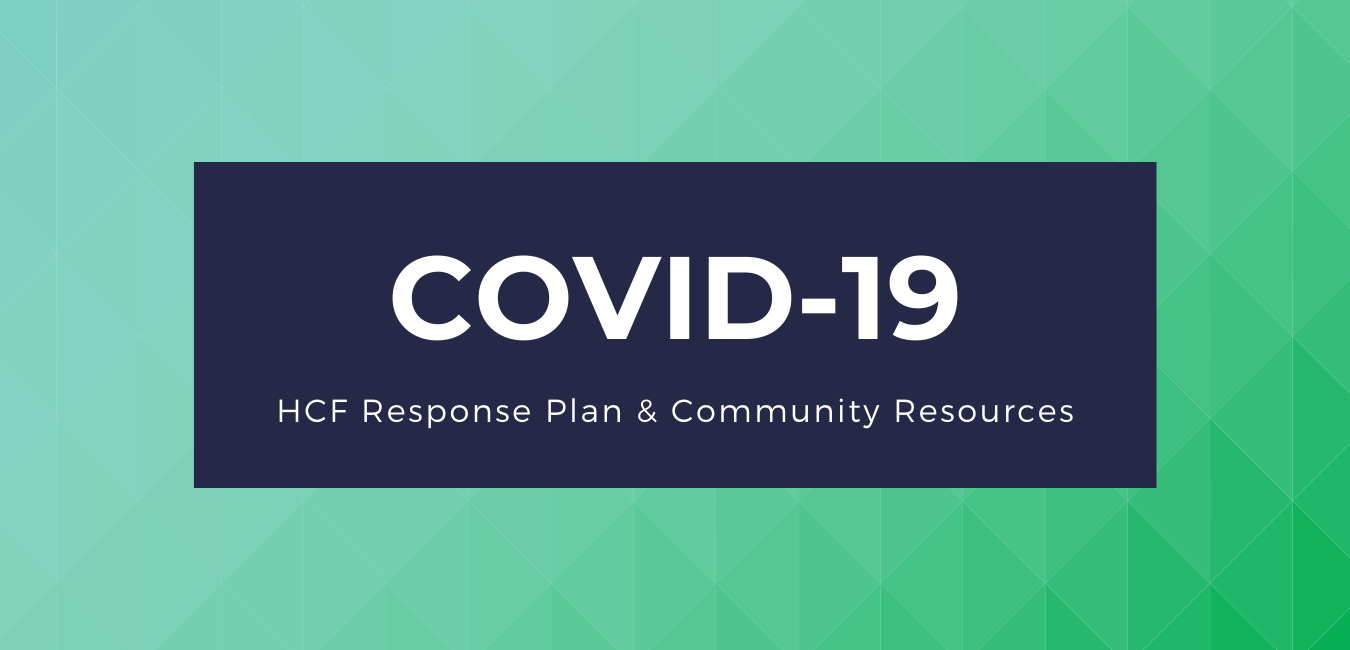 02 Apr

Our Response to COVID-19

The COVID-19 pandemic has drastically upended all aspects of our lives in just a matter of weeks and is on pace to continue doing so. As a community-informed and engaged foundation, Healthy Communities Foundation has been focused on listening to, learning from and collaborating with grantee, funder and public health partners across our region. It is important to us to hear directly from our partners and work collaboratively across sectors to carry out a multipronged response plan that helps address immediate health and wellness needs in our region.

Read about our local collaborations, our approach to funding and COVID-19 resources you can use and share with others during this time. 

Each member of the Healthy Communities Foundation board and staff either lives in or has some connection to the communities in our region. Therefore, we are sincere when we say that we are in this together.