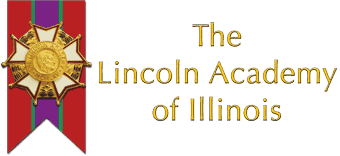 20 Nov

Pesqueira Appointed General Trustee, Lincoln Academy of Illinois

Our President, Maria Pesqueira, was appointed General Trustee of The Lincoln Academy of Illinois by Governor JB Pritzker. Established in 1964, the Lincoln Academy annually honors distinguished Illinoisans for public service and professional achievements with the Order of Lincoln, our State's highest honor. As General Trustee, Maria will play a critical role in selecting Laureates each year that have bettered the world through their work and leadership.

The Lincoln Academy also honors 60 Student Laureates each year—one from each 4-year college and university in Illinois and one student representing our state's community colleges—chosen by their college presidents based on their leadership and community service. In fact, earlier this week, 2019 Student Laureates were honored in Springfield and Maria was present at the convocation.

We are so proud of Maria and wish her well on her recent appointment!

Read the offical press release of her appointment.