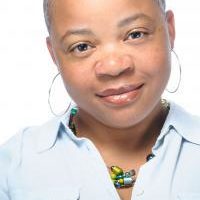 Program Officer, Woods Fund Chicago
Caronina has been a Program Officer at Woods Fund Chicago since 2013.
As Program Officer, she shares responsibility for reviewing grant proposals, making informed funding recommendations to Woods Fund's Board of Directors, monitoring relationships with organizations that Woods Fund supports, and identifying service gaps and areas appropriate for Woods Fund's support. Caronina works to leverage the impact of Woods Fund's grantmaking into increased interest and engagement from other foundations. In addition to supporting Woods Fund's grantmaking, Caronina also leads the foundation's racial equity work.
Before joining Woods Fund Chicago, Caronina served as Acting Associate Director of the Division of Family and Community Services at the Illinois Department of Human Services (IDHS), managing a group of human services programs that provided homeless services, emergency food services, immigrant and refugee services, domestic violence services, and managed a federal block grant that funded an array of community services programs. Prior to that, she served as a Senior Policy Advisor in the Office of the Assistant Secretary at IDHS, where she was responsible for the planning and execution of executive level tasks, special statewide projects, multi-agency projects, and other initiatives.
Prior to that, Caronina worked as a therapist and case manager at Wheaton Youth Outreach, a multi-purpose community resource center, where she provided mental health services for individuals and families, emergency crisis intervention for locked-out and runaway youth and their families, and an array of services to homeless and at-risk youth, as well as pregnant and parenting teenage girls.
Caronina has served on the Boards of The Lawndale Christian Health Center, Chicago Coalition for the Homeless, Chicago Women in Philanthropy and Chicago African Americans in Philanthropy.
Caronina grew up in Maywood, IL and is a resident of North Lawndale.